Content + Context = SUCCESS

Creating remarkable, tailored content in the right context is the key to enjoying success with your digital strategy.
Inbound Marketing efforts will not have maximum impact if content is not solutions-based.
The Growth-Driven Design methodology falters if content is not aligned with the buyer's journey.
SEO will not return optimal results if content is not relevant, useful and trustworthy.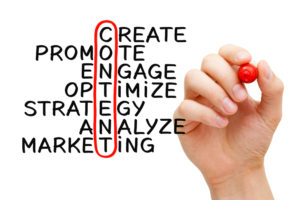 The goal for your digital assets should be to provide content so valuable to users that they would be willing to pay for access to that content, but you are willing to offer that access for free. Through research, analysis and unbound creativity KDROM develops a full-scale content strategy that achieves that goal and partners with your business every step of the way to share your brand's story with the world.
Content marketing has evolved from what used to be a fight for SPACE to what is now a fight for ATTENTION. Your organization should offer solutions-based content that helps attracts visitors, generates qualified leads and promotes thought-leadership. That content should be distributed through the correct channels – delivery is what makes that content relevant. KDROM helps organizations develop a solid content optimization strategy that covers all phases of the content process – Plan, Create, Distribute, Analyze, Repeat.